Pustaka Nalanda
Library Department
Pustaka Nalanda (Library) is an integral part of Nalanda Institute in fulfilling its objectives to promote the learning, study and understanding of Buddha's teachings.
Currently, Pustaka Nalanda has more than two thousand titles comprising Pali Scriptures, reference materials, books, periodicals and other Buddhist publications in several languages.
The Library also contains books on education, leadership and management studies, in line with the Institute's course offerings in those subjects.
In view of the increasing number of students and courses on offer, we are inviting the Buddhist community to donate relevant books or funds to the Pustaka so as to expand our catalogue. You may email to the Institute for further details on how to make your contribution or endowment.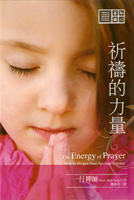 These books are recent additions to the collection at Pustaka Nalanda.
Pustaka Nalanda is open on Sundays from 10am to 7pm.
It is also operational on days when courses are held at Nalanda Dharma Centre.
E-mail : institute@nalanda.org.my